Items For Immediate Attention
SAG and PNWADG

t t Cafe for Building 40, Steptoe Room t t
Microsoft Redmond Campus
The Second Tuesday of Every Month
Meetings start at 6:15 PM ...
Registration begins at 6
Pizza and networking break starts between 7:30 and 7:40
YOUR Access User Groups ... Networking, Presentations, Resources
Join us the Second Tuesday of Every Month
ll Please take the SAG/PNWADG POST Meeting survey ll
-- YOUR INPUT IS NEEDED whether you are at the meeting or not! http://www.instant.ly/s/wUY19
… then EMAIL TERESA after completing the survey!
Respond BEFORE Friday, 11/15, to be entered into a drawing for an 8 GB jump drive.
ll Professional Access 2013 Programming ll
WAAAHHOOOOO !!! Our book is here!!!! Get your signed copy at the meeting!!!

Congratulations to last quarter's winners … Books, Books, Books and more!
**** Professional 2013 Access Programming, Hennig, Clothier, Hepworth, Yudovich
**** "Microsoft Access 2013 Inside Out", Jeff Conrad, "The Access Junkie"
Even -- Winners Choice !! YES -- Members really do get what they ask for!

ll October – ELECTION MONTH for the SAG and the PNWADG ll
Congratulations to our officers and managers:
Teresa Hennig, President PNWADG and SAG
Vicki Schweikart - Registration Manager SAG and PNWADG
Hal Antonson - Meeting setup management, SAG and PNWADG
Online Meeting Coordinator/Assistant: ___ Volunteer needed

Message From Teresa:
Thank you for your ongoing support and endorsement. Access is arguably the most robust rapid development database program on the market. It provides the foundation to create COST EFFECTIVE, INTUITIVE custom UIs to efficiently manage data from multiple sources. It is my honor and pleasure to help the Access community learn and share expertise and experiences. This year, I have seen an increased demand for Access development from small businesses and organization. Your participation in the UG meetings and activities helps ensure that we can provide solid solutions that can will expand and grow with technology and needs. Join us -- at the meetings, online, and by responding to the newsletters, surveys and product reviews.
-- Smiles and my best to you all!
Teresa
ll New Year - New Location - New Night …
THANK YOU -- COMC.com ll
We have a new host!!!! Tim Getsch has generously offered to host our Access user group meetings!
So, starting in January, we will meet at the COMC offices near the Redmond Towne Center (details later).
In the interim, we need to decide on our preferred meeting night and week! We'll talk about this at the November meeting and then send out a questionnaire.
http://www.instant.ly/s/uPGmt
If you have a preference, PLEASE send me an email with preferences and nights that you cannot attend.
November 12th Meetings ... Newsletter
The PNWADG and SAG Presentations
The topics that YOU requested! (details below)
SAG - Starts at 6:15 and the PNWADG starts around 7:45

ll Our November Meetings feature Jeff Conrad ll
the Access Junkie, past Access MVP and member Microsoft Access
Jeff Conrad, best known as the "Access Junkie," is a Software Design Engineer in Test for the Access team at Microsoft. Jeff is the author of the series "Microsoft Access 2013 Inside Out." He was also a Microsoft MVP from 2005 through 2007 before joining the Access test team. Jeff maintains a website with a wealth of information and resource links for those needing guidance with Access. Visit http://www.AccessJunkie.com.
Jeff's discussions and demonstrations will draw from material developed and presented in his latest book, "Microsoft Access 2013 Inside Out." And … attending members will be registered in a drawing to win a copy --- to be awarded in time to have it signed by Jeff.
t SAG -- Access Web App Features
Using several of the demos and examples from his book, Jeff will use the SAG session to demonstrate of some of the most common web app features and functionality. In doing so, Jeff will explain some of the factors that influence the choices and design. This will be an excellent opportunity to consider your upcoming projects and see what might work well for your scenarios. So bring your questions!
t PNWADG - Delving into the big BOSS web app
The session will continue to leverage Jeff's book, and shift the focus to the really big BOSS web app. Jeff will walk through some of the different views and showing interesting things he was able to do for the various scenarios involved. He will dive into some of the more advanced views, and explain what was required for both the complex data macro logic and the UI macro logic in order to support the business rules.

Bring your laptop or files so that you can share with the group:
t Q&A -- Bring your questions, database files.
t TIPS -- Share a favorite or new technique or tip.
t Web Apps -- Working on a Web App? Share your questions, highlights and goals with the group.
t Windows 8 Features and Apps - Share your "favorites" with the group,

vv Month 2-Share a Tip win an 8 GB jump drive vv
Speaking of participation from afar … I want to thank everyone for responding to the newsletters and for downloading files from our Community Downloads links (below and online). For those participating remotely -- we have yet another way for you to be involved … send a tip that can be shared at the meetings, in the newsletters and/or on the website. We can also include demo files and other attachments. Contact me and we'll make it happen.


Have a presentation suggestion or request?
Email topic suggestions and details to Teresa@DataDynamicsNW.com
Upcoming Presenters

December -- the 12th annual Developer Showcase --Exciting details below
January 2014 - Meeting Topic Brainstorming session

t Professional Access 2013 Programming t
by Teresa Hennig, Ben Clothier, George Hepworth, Doug Yudovich !!!!!
Order our Access 2013 book from Wiley
ll BOOK SIGNING -- Professional Access 2013 Programming!! ll
The books are HERE! … Winners will receive signed copies at the meeting ;~S You can also request your signed copy from Teresa or check out the book at: www.wiley.com/go/proaccess2013prog
Excerpt from announcement
"This was truly an MVP achievement!!! We must have set a record for the number of Access MVPs on a book team -- including many of you. As more people were recruited to ensure the caliber and content, I created new roles and convinced the publisher they are such an integral part of this team that they should ALL have their bios in the book! You've GOT TO check them out!!! Here's the team … do you recognize everyone???
An excerpt from the Intro:
Written by a team of Microsoft Access MVPs, this book leverages our expertise and passion for Access. In expanding the reach of Access, we incorporated the knowledge and experience of over a dozen experts to consult, test, and provide examples working with SharePoint, SQL Server, .NET, and web development. And to make sure that we could provide a model for a robust business solution, we worked closely with the Microsoft Access team to be at the forefront of defining, testing, and implementing the new features for Access 2013 web apps.

t t Calendar Year Dues -- $30/group or $45 Both groups t t
Annual membership is only $30 for one group and $45 for both groups! That's right -- BOGO 50% off!!! This may be the deal of the decade. The cost of dual membership is LESS than it was in 2008 -- but the value of the tips, tools, resources and networking is *priceless.*
Dues may be paid at the meeting or contact Teresa for mailing instructions.
… Paid Members participate in Drawings and Product Reviews! Please make checks payable to PNWADG and use the memo line to identify the member name and group(s).


vvUse and Share the Community Downloads Linksvv

You can help t
he SAG and PNWADG Earn Points to get software and other resources.

Support Our Access Groups --- Click the Links to Earn Points
(Oct 2012)
It's a Win-Win --- you learn, get demos, training, information and resources, and the groups earn points to provide resources for members! Please go to Seattle Access site – Earn Points page! (new page being added).
Do it for Yourself … Do it for your groups! Share the links, post them on your site … Every click helps!
Use and SHARE these links to download software and resources.
* indicates double points for downloads through June 30
ll PLEASE -- USE THE LINKS!! ll

ll * Windows Azure Free 90-day Trial Download

ll * Windows Server 2012 Download
ll * Hyper-V Server 2012 Download
ll * System Center 2012 Suite Download
ll Visual Studio Express for Windows 8 Download

Virtual Academy http://www.microsoft.com/click/services/Redirect2.ashx?CR_CC=200132169
ll Windows Azure Free 90-Day Trial --Downloadll
Your App Adventure Starts Here: Downloads, Training, Expert assistance
Register to embark on an expert-guided 30-day voyage of app development.
Sign up now and you'll receive the tools, help, and support you need to get your Windows 8 and Windows Phone 8 apps developed. Already have an app? We have resources to help iOS developers get started building Windows Store apps.

Each of the tiles (images) is a link to a FREE DOWNLOAD.
Please check them out.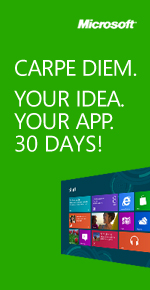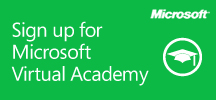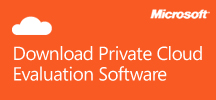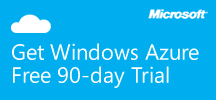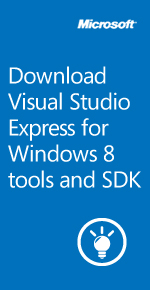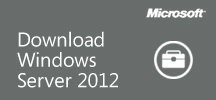 Share the links with your colleagues !!!

Learn New Technologies
Expand and Enhance your skills
Build new apps
Show us what you've created!


IMMEDIATE EVENTS
ll Two Immediate Project Opportunitiesll
Visit the Job Opportunities page to see the new postings and deadlines.
ll Access User Research Studies and Focus Groups ... ONGOING!!! ll
There are open and upcoming studies and focus groups for people with all levels of experience using Access -- and even some with Excel. Whether you are a developer, a power user, using 2013 or 2003, you may be able to help shape the features and interface of future versions!
The studies allow Microsoft to see how people work with, respond to, figure out, and "feel about" various features and controls. They are a LOT OF FUN!!! … and provide a nice stipend of cash or software.
Even if you've signed up recently, please contact Marci, v-marcyc@micrsoft.com
l l December Developer Showcase l l
Teresa Hennig, Access MVP and owner of Data Dynamics Northwest will host and moderate the 12th annual Access Developer Showcase. With an OUTSTANDING line-up of Access experts, MVPS, Authors & world renowned presenters … and featuring two of the original 2001 panel -- Tim Getsch and Mike Hernandez

Michael J Hernandez, world renown database consultant specializing relational database design. Author of the best-selling Database Design for Mere Mortals 3rd Edition and the co-author of the best-selling SQL Queries for Mere Mortals. Mike has been a top-rated and noted technical trainer for the government, the military, the private sector and companies throughout the United States. He has spoken at numerous national and international conferences, and has consistently been a top-rated speaker and presenter. Mike's other skills and passions range from the artistic to the metaphysical. His endeavors include 15 years as a professional guitarist, and being a working actor, a professional Tarot card reader, a great cook, and a passionate teacher (writing, public speaking, music, Tarot)..
Mike will be discussing logical database design and will provide a few tips on what you should keep in mind as you're designing your databases.

Tim Getsch, owner of Check Out My, LLC and COMC.com. Their mission is to "Optimize Enjoyment: Maximize what you care about; minimize what you don't."
What started as Check out my Cards has now become COMC.com. Tim and his company take the latest technology and apply it to card collecting -- well just about all collectibles! We desire to continually impress our customers by offering the best service and making it easier and more fun to collect cards! You can read more about COMC and how it has been evolving at Comc.com/aboutus You may also recognize Tim as a former member of the Access Team and enthusiastic sponsor and presenter at countless meetings.

Kevin Nickel, a test engineer for Microsoft Access since 2006, working on Access 2007, 2010 and 2013. Kevin spent much of his time focused on the runtime user experience and performance, with particular emphasis on Access web databases. Kevin shares his passion for Access and the community and is a highly acclaimed presenter at the Access groups, conferences and at international venues.

More presenters and details to be announced …
Tips and Discussions
When and Where to use Compact and Repair (Aug 2013)
Compact and repair is commonly used to resolve or avoid database bloat -- which is mostly associated with tables and data. Some people use the feature "compact on close" to run the process every time the database is closed. However, this may be excessive and actually lead to problems. A judicious approach is to structure the database to avoid bloat and to put temp or work tables in separate files.
Your preferences and experiences may vary, but some recommendations include:
- Schedule compact and repair of data files based use and size. Make a copy of the file before running C&R, and keep the backup for a specified period.
- If a user file becomes corrupted, replace it; why risk undue complications? Space is cheap, so keep a zipped copy of user files and just swap in a fresh file when needed.
- If you need local work or temp tables, put them a separate local database. The tables or entire file can be replaced before or after use -- depending on the business needs.
These techniques can be mixed and modified to best suit the scenario at hand.

Be Wary of Support Call Scams!! (Aug 2013)
A new (or ongoing) surge of very official sounding support calls from people who claim to work for Microsoft Online Support Services and say that they are responding to a problem with your computer -- THESE ARE SCAMS!!! They can sound so legitimate that even Microsoft employees can be lured in enough to check for known scams … Seems you just can let your guard down … you can learn more at:
answers.microsoft

Cascading Controls for Access 2013 -- (Aug 2013)
part of the feature set provided with Access 2013 web apps through Office 365
One of the common features in a business solution is to make the options in a control, such as a dropdown, relevant to the option chosen from a different control. And NOW … that is a one of the packaged features available for Access 2013 web apps!! WAAHOOO! No need to wait for the next version of Office -- our Access team magically made it happen and delivered it through Office 365.
Join us in September for a detailed review and demo by Charlie Pham, Access Test Engineer. Read more about cascading controls on the Access blog

Office 365 - Home Premium - $99.99/year for five devices (June 2013)
Get the 30 day trial or sign up a for the monthly or annual subscription.
Learn more
Download Microsoft Office Professional Plus 2013
Get the full featured version for a 60 day trial period. Download
Access Blog – by the Access Team --- one of the top blogs on MSDN!!!
Stay tuned to the community … The team shares insights into their schedule, their favorite features, new features and how to use them. This is also an ideal avenue for the team to talk about issues that are of interest to the Access community. You'll learn about the people and some of the factors that are helping to shape the future of Access. Whether you're a seasoned developer or just learning about Access, you'll find invaluable information and techniques. From creating a database template to getting help when you need it, The Access Blog covers the gamut.
Meeting Files and Materials
Presenters are encouraged to provide slides, demos and other files that members can download from the SAG website. These can be excellent resources for learning about new features or techniques and figuring out how to incorporate them into projects. If files or links are available, they will be posted on the Seattle Access website.
As we gain experience with Live Meeting, we will record and share links to select sessions.


Sync Fusion Metro Style Icons – $499 value as a Free Download (Update Jan 2013)
Syncfusion Metro Studio 2 provides a collection of over 1700 Metro-style icon templates that you can be easily customize and integrate with Microsoft Office applications. Download
· Create thousands of unique icons from 1700+ icon templates
· Organize icons into projects and export groups with one click
· Copy icons to the Clipboard for easy integration with Microsoft Office applications
· Easily create CSS icon sprites
· Convert font characters to icons

* * * * * * * * * * * * * * * * * *
? ? ? Want to receive the newsletter by email? ? ? ?
Please ensure that you have specified the domain DataDynamicsNW.com as a Safe Sender in your local AND in your online email provider/service. Several accounts/servers have rejected the newsletter as spam due to the number of links to content. So, you may need to adjust the settings via your online (Comcast, gmail, hotmail, etc) or business email provider.

* * * * * * * * * * * * * * * * * *
Standard Monthly Meeting Format
In general, each group will have about 90 minutes for their meeting; including general announcements, Q&A, and the main presentation. In order to best server our members and presenters, the start and end times will vary based on the specific circumstances.

We invite everyone to join us for pizza and networking. Dues are voluntary and help offset meeting costs. We ask those who have not paid dues to contribute $5 per evening.
* * * * * * * * * * * * * * * * * *

Downloads and Resources - Lots of new Links


Access 2010 Programmer's Reference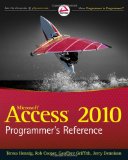 By Teresa Hennig, Rob Cooper, Geoffrey Griffith and Jerry Dennison, contributors and editors, Armen Stein, Jeff Boyce, Albert Kallal, Doug Yudovich, Ben Clothier. Tips contributed from our esteemed colleagues Dane Miller, Garry Robinson, Steve Schapel, and Larry Strange.
Contact Teresa for a signed copy -- or order from Amazon with Teresa's link.

Limited Time Offer for a Free Chapter
Chapter 7, Using VBA in Access
(provided by Wiley Publishing, who retains the copyrights for this work.)

This book focused primarily on traditional Access deployments with local (vs web) deployments. So the content, examples and code provide invaluable guidance for Access 2013 client/server solutions.

EARLY REVIEW: "I have to say that you have surpassed yourself with the Access Programmer's Reference this time. Very, very nice. I usually use books like that for reference, to look up stuff when I have a question, but in this case I have literally been reading it in large chunks and finding it hard to put down. Especially the new Access 2010 functionality, I have already learned heaps.
So thanks a lot for that, I just wanted to let you know that I am mighty impressed with this one. :-) " Steve Schapel, Access MVP

Our Book on Database Models!
Microsoft Access Small Business Solutions, : State-of-the-Art Database Models for Sales, Marketing, Customer Management, and More Key Business Activities

Written by an unparalleled team of Access MVPs-
Co Authors: Teresa Hennig, Truitt Bradly,
Larry Linson, Leigh Purvis and Brent Spaulding

Contributors and Tech Editors: Jerry Dennison, George Hepworth and Doug Yudovich;

Tech Editors: Arvin Meyer and Armen Stein

Limited Time Offer for a Free Chapter
Chapter 4, People, Organizations, Addresses
(provided by Wiley Publishing, who retains the copyrights for this work.)

Arguably the most comprehensive compilation of guidance and database models available. In addition to the printed material, the companion CD provides 76 files, including 31 databases.
An invaluable resource for the business person -- those who know their industry but may not have experience with Access. With this book, they can design a custom database with confidence! The book is also full of amazing tips that will give experienced developers an edge, especially when expanding into new areas. Plus, the Bonus Resource database is filled with tools and tips that can be incorporated into your projects - and become the foundation for your custom toolbox.

Learn how to design properly normalized database models for dozens of business applications. -- ORDER HERE!
Teresa,
I love your books. I have them all.
RibbonX 2007 helped me creating stunning ribbons for my Access applications. Mudhafar July 2010

RibbonX Customizing the Office 2007 Ribbon


By Robert Martim, Ken Puls, Teresa Hennig
Order NOW from Amazon

The best book on the subject ... and the content is still valid for 2013!

From the fundamentals through complete examples for Access, Excel and Word, this book provides the information and walks you through the steps to customize and create Ribbons in all three programs.

Limited Time Offer for a Free Chapter
Chapter 17 - Security in Microsoft Office
(Provided by Wiley Publishing, who retains the copyrights for this work.)
Although written primarily for 2007, most aspects apply to 2010 and 2013, plus several areas are applicable to Office 97 through 2003.

More excellent tips on working with Excel, visit site of co-author Ken Puls, Excel MVP.

Calendar Year Dues ...
Demonstrate your support and appreciation ...
Still only $30 each and voluntary!
Or Join BOTH groups for only $45!

Since we started collecting dues, neither group as ever imposed a dues increase!!!
Please support your groups by becoming a paid member and VOLUNTEERING ;~S
Members only drawings, downloads, software, reviews and more.